India
भारतीय साम्राज्य (Hindi)




Influence

Location

Indian subcontinent, Asia

Status

Stable

Foreign relations

Tense relations with the Roman Empire, Allied with the New Greek Empire and Confederation of the Nunavummiuts

Demographics

Government

Monarchy

Samrata

Mahapradhana

Official language

Hindi

Recognised regional languages

Latina Nova
Greek

State religion/s

Hinduism

Miscellaneous

Currency

Rupee

Species

Modern Human
India, officially known as the Indian Empire (Hindi: भारतीय साम्राज्य Bhāratīya sāmrājya) is a small country located in Eurasia, it used to be a much larger group of unrelated monarchies, but was shrunk vastly during the Roman Empire's attack on their country.
As the country was split up into many different states before the 15th century, India was relatively uninvolved in world politics. However, Rome first began interacting with Indian nations in 1432 AD, when Rome established a trading colony in southern India. India once again became involved with Rome in a notable way in 1500 AD, when
Rome attacked India
, anexxing most of the northern half of the subcontinent. The Indian nations, under threat of Invasion, unified under the Vijayanagaran crown as the Indian Empire, which remains today.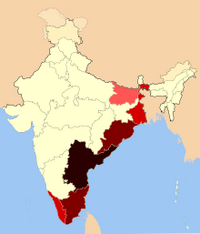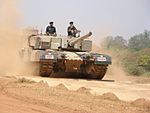 Today, India is small but still moderately prosperous, was supplied with molten salt power plants, massive solar arrays, and nuclear weaponry by Creece, and is a close ally of both Greece and Nunavut to this day, being one of the core members of the Greco-Indian-Inuit Alliance.
Indi, while small, remains the largest producer of Thorium, as the largest deposits of Thorium in the world are located in southeast India.
Community content is available under
CC-BY-SA
unless otherwise noted.