The Province Registry of the Roman Empire lists all provinces in the Roman Empire. All main province names are also displayed with their main city. There are twenty-four provinces in the Roman Empire.
Note: Provinces no longer part of the Empire are not deleted from the registry, eg. the Graecia province (Greece) is still part of the registry even after its independence was achieved. Former provinces, however, are marked by this symbol:

NOTE: Sub-divisions of provinces are also present in this registry.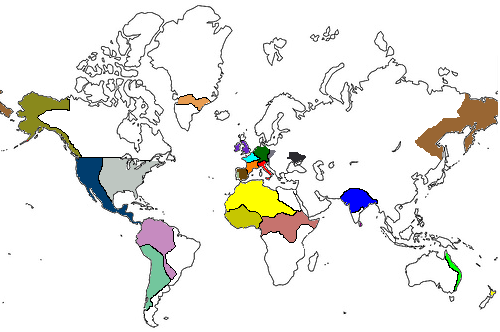 Previous incarnations
Background

Roman Imperial Senate • Roman Imperial Armed Forces (Vehicle inventory) • Province Registry of the Roman Empire • Rome • Constitution

Important citizens

Emperor Augustus XV • Emperor Constantine XXII • Emperor Augustus I • Antony Orselius • Empress Anna Maria • Empress Antonina Christina • Antony Marcus • Julius Marcus

Domain

Province Registry • Cities (Rome, Lutetia, Dellium, Lugdunum, Massilia, Quita, Londinium, Lipsia, Dublinium, Tingis, Caesaria, Neanthopolis, Nolis, Augusta, Alexandria, Tollesburg, Botulphi, Vienna, Pontoferrum)

Languages
Community content is available under
CC-BY-SA
unless otherwise noted.